Diamond saw blade cold press molding hydraulic press
---
I. Overview: This series hydraulic press is a special hydraulic press for diamond saw blade cold pressing and forming, which is suitable for semi-automatic and automatic cold pressing and forming process of various specifications of diamond saw blades. Features: 1、It can realize the continuous semi-automatic/automatic pressing and forming of diamond saw blades. 2、It adopts imported hydraulic system and pneumatic system, with stable performance and durability. 3、The electrical system adopts German Siemens HMI and PLC control, with simple and convenient operation and reliable operation. 4、The pressing parameters can be set, stored and adjusted by touch screen. 5、It can greatly reduce the manpower input and labor intensity, and improve the production efficiency. 6、The finished saw blades are evenly distributed with good quality consistency. 7、Configured with photoelectric protection device and over travel protection function to realize man-machine safety production. 8、The surface of piston rod and column is high endangered and hard chromium plated with good wear resistance. Third, the main technical parameters: Item unit Y32-150-JPY32-200-JPY32-320-JPY32-500-JPRemarks the nominal pressure of the main cylinder KN1500200032005000 The maximum working pressure of the hydraulic system of the main cylinder Mpa2525252525 maximum distance from the table to the lower plane of the movable crossbeam mm600690700820Maximum stroke of movable beammm280280280280300Main cylinder fast descending speedmm/s175175173170Main cylinder pressurizing speedmm/s8.96.86.85.5Main cylinder fast returning speedmm/s195193190200Motor power KW4+5.5+114+5.5+114+ 7.5+18.54+11+22 contour size(left*right*front*height)mm2500*2000*28903000*2050*31003025*2050*31323045*2050*3650 weight of the whole machine(about)KG55006700890015000
---
I. Overview:
This series hydraulic press is a special hydraulic press for diamond saw blade cold pressing and forming, which is suitable for semi-automatic and automatic cold pressing and forming process of various specifications of diamond saw blade.
II. Features:
1、It can realize the continuous semi-automatic/automatic pressing and forming of diamond saw blades.
2、Adopt imported hydraulic system and pneumatic system, stable performance and durable.
3、The electrical system adopts German Siemens human-machine interface and PLC control, easy and convenient operation, reliable operation.
4、The pressing parameters can be set, stored and adjusted by touch screen.
5、It can greatly reduce manpower input and labor intensity, and improve production efficiency.
6、The finished saw blades are of uniform diamond density distribution and good quality consistency.
7、Configuration of photoelectric protection device and over-travel protection function, to achieve man-machine safety production.
8、The surface of the piston rod and column is high endangered and hard chromium plated, with good wear resistance.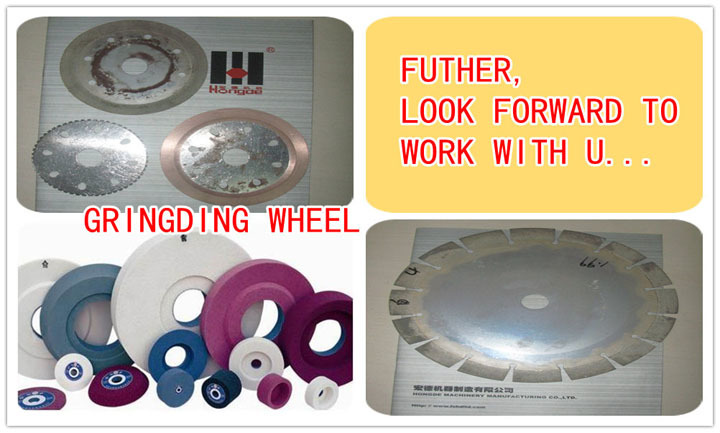 III. Main technical parameters:
Projects

Unit

Y32-150-JP

Y32-200-JP

Y32-320-JP

Y32-500-JP

Remarks

Nominal pressure of master cylinder

KN

1500

2000

3200

5000

The maximum working pressure of the hydraulic system of the main cylinder

Mpa

25

25

25

25

Maximum distance from the table to the lower plane of the movable beam

mm

600

690

700

820

Maximum stroke of movable beam

mm

280

280

280

300

Rapid descent speed of main cylinder

mm/s

175

175

173

170

Main cylinder pressurization speed

mm/s

8.9

6.8

6.8

5.5

Rapid return speed of main cylinder

mm/s

195

193

190

200

Motor power

KW

4+5.5+11

4+5.5+11

4+7.5+18.5

4+11+22

Contour size (left and right*front and back*height)

mm

2500*2000*2890

3000*2050*3100

3025*2050*3132

3045*2050*3650

Weight of the whole machine (approx.)

KG

5500

6700

8900

15000
Engaging in Hydraulic Press ---Since 1996---
Official account