YCK series downward-pressing four-column hydraulic press
---
---
I. Overview:
This series of hydraulic press is our patented product, which is widely used for pressing and forming or shallow stretching in many industries such as hardware, clocks and watches, electrical appliances, glasses, jewelry, handicrafts, grinding wheel forming, powder metallurgy, etc.; especially, it has very excellent performance in the fields of cell phone casing, tablet PC, auto parts and accessories, LED lamps and lanterns, etc.

II. Features:
1、Advanced design and beautiful appearance.
2、Fast speed, high efficiency, low energy consumption, sensitive and reliable work.
3、Fixed working table ensures the precision when pressing products.
4、The electrical system adopts German Siemens PLC control, easy and convenient to operate, reliable operation.
5、Adopt imported hydraulic components and electrical components, durable, to ensure stable operation of the machine.
6、Configuration of photoelectric protection device and over-travel protection function, to achieve man-machine safety production.
7、The surface of piston rod and column is high endangered and hard chromium plated, with good wear resistance.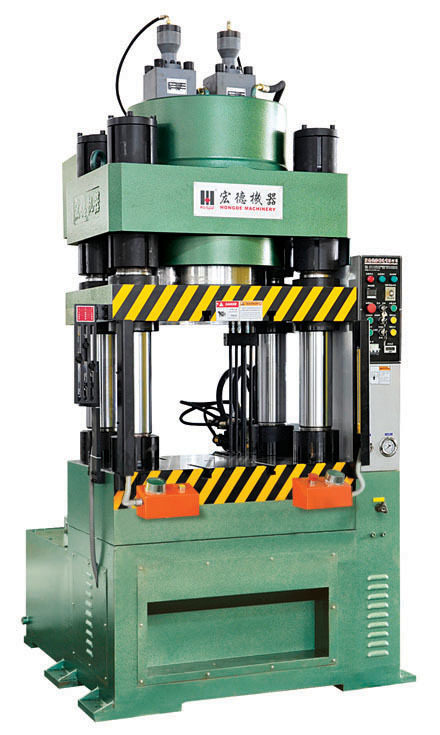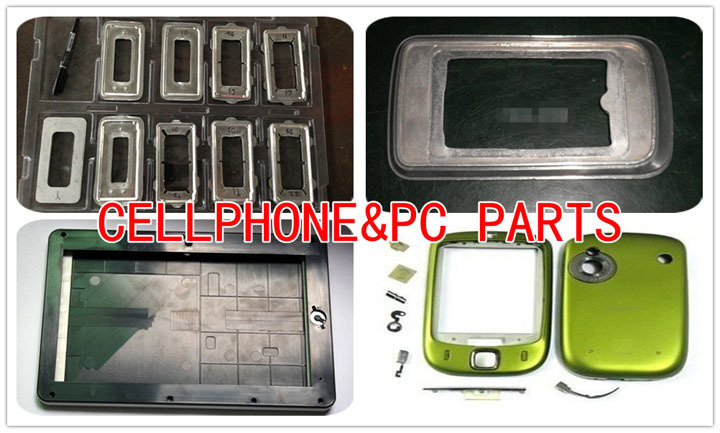 III. Main technical parameters.
Item

Unit

YCK-100T

YCK-150T

YCK-200T

YCK-300T

YCK-500T

YCK-800T

备注

Nominal pressure

KN

1000

1500

2000

3150

5000

8000

Max. working pressure of hydraulic system

Mpa

20

22

25

25

25

25

Maximum stroke of movable working chamber

mm

140

160

160

160

160

160

Maximum distance from the working chamber to the upper beam

mm

370

380

450

480

580

700

Rapid descent speed of working chamber

mm/s

135

135

180

150

140

115

Working chamber pressurized descending descending speed

mm/s

4.5

4

2-4.5

1.8-4

1.5-3.5

1.3-2.5

Work fast return speed

mm/s

135

115

150

180

80-150

100-180

Returning cylinder nominal pressure

KN

60

70

70

70

100

150

A-F type has

Effective area of working chamber

Around

mm

340

430

480

520

605

800

Before and after

mm

420

450

510

650

700

950

Oil pump flow rate

L/min

14.4

14.4

10-24

14-36

36

60

Motor power

KW

5.5

5.5

7.5(6极)

7.5

11

18.5

Contour size (left and right X front and back X height)

mm

990X870X1860

1120X950X1950

1200X960X2000

1300X1100X2100

1460X1100X2100

1610X1550X3200

kg

1500

2300

2500

4000

6000

13000

Weight of the whole machine
Engaging in Hydraulic Press ---Since 1996---
Official account