Servo CNC hydraulic press 300 tons
---
---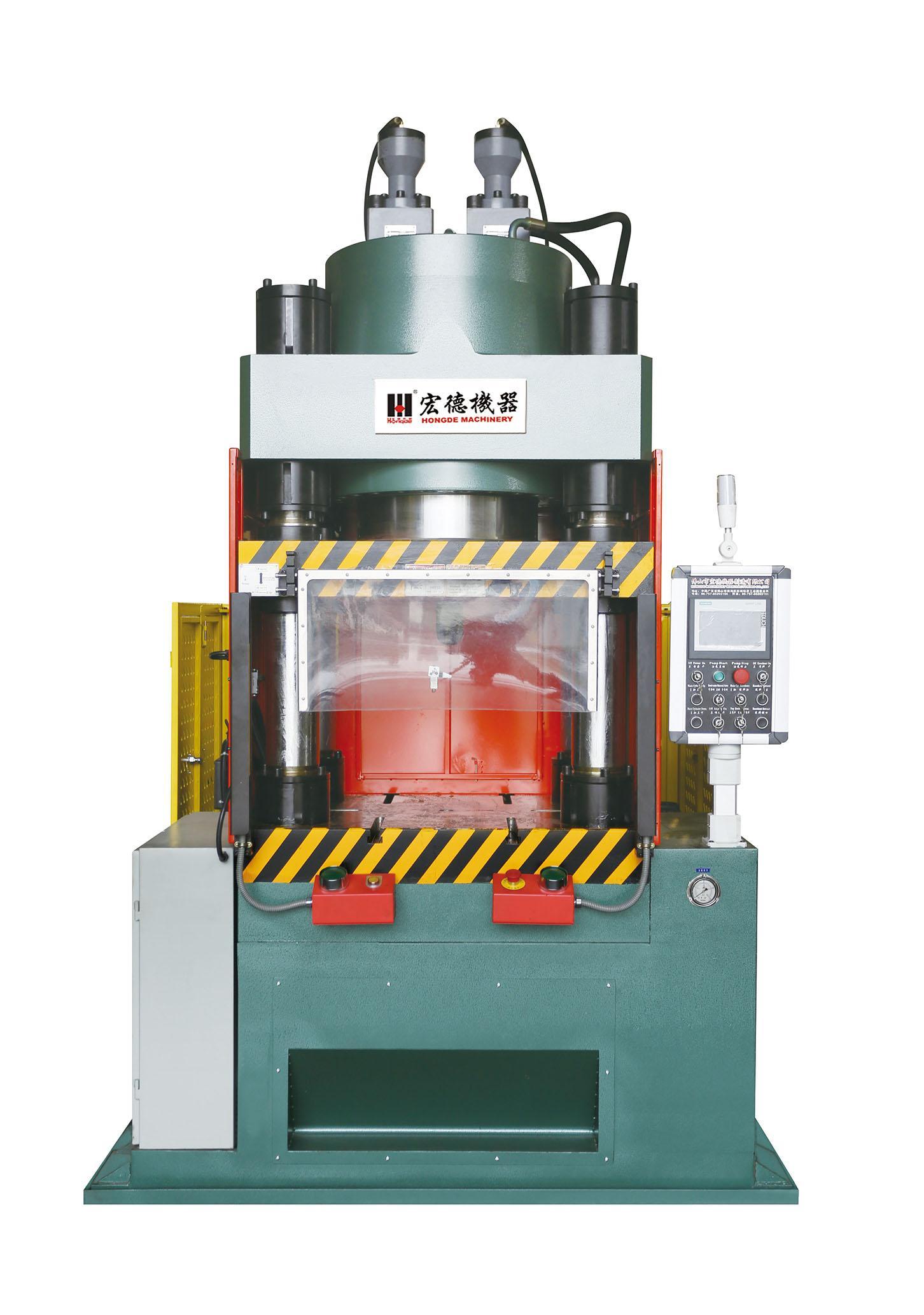 Scope of application:
1, metal and non-metallic materials forming, shaping, shallow drawing, cutting edge, pressure assembly, falling material, embossing and other processes, especially suitable for precision forming.
2、Applicable products include cell phones, computers, headphones, clocks, glasses, cameras, jewelry, handicrafts, electrical appliances, furniture, tableware, frames, signs, locks, hardware parts, auto parts, motorcycle parts, bicycle parts, LED lights, heat sinks, grinding wheels, diamond saw blades, powder molding, etc.
Product features:
1, CNC servo system, energy saving, power saving, environmental protection, low noise, high efficiency.
2、Military grade servo motor, equipped with imported oil pump, displacement sensor, pressure sensor, to improve the stroke accuracy and pressure accuracy.
3, Siemens PLC control, with touch screen CNC technology, convenient parameter setting, adjustment and storage, to meet the needs of multiple processes, high degree of automation.
4、The main hydraulic parts, electrical parts and seals are made of world famous brands, which are durable and stable.
5、Configuration of safety light curtain and safety fence, to achieve man-machine safety production.
6、The surface of piston and column is high-frequency, hard chrome plating, good wear resistance.
7、Optional configuration: up and down rewind function, rewind/stretch function.
Engaging in Hydraulic Press ---Since 1996---
Official account