Y26 series fine blanking oil press
---
---
I. Overview:
This series of hydraulic press is a new model designed and launched according to the specific processing process of auto parts and accessories, and it is also suitable for pressing and forming or shallow stretching in many industries such as cell phones, tablet PCs, LED lamps and lanterns, clocks and watches, electronic appliances and handicrafts.

II. Features:
1、The top and bottom are equipped with back pressure cylinder and fixed working table to ensure the accuracy of the products when pressing.
2、Advanced machine design, beautiful appearance, fast speed, high efficiency, sensitive and reliable work, easy to operate.
3、Adopt imported hydraulic components and electrical components, durable, to ensure stable operation of the machine.
4、German Siemens PLC control, to ensure the sensitivity and precision of the machine control.
5、Configuration of photoelectric protection device and over-travel protection function, the main cylinder has the function of automatic return when the valve is stuck or other reasons cause abnormal downward travel, to achieve man-machine safety production.
6、The surface of piston rod and column is high endangered, hard chromium plated, good wear resistance.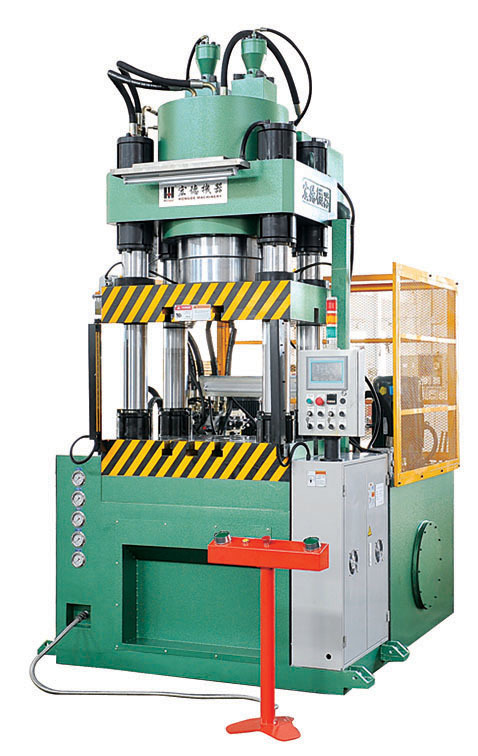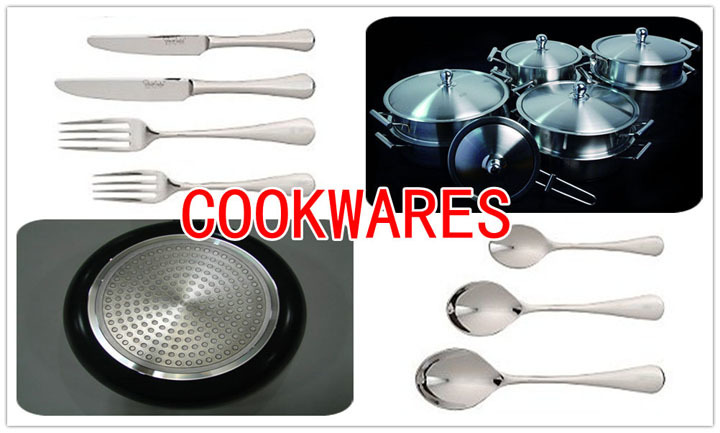 三、主要技术参数:
Item

Unit

Y26-200T

Y26-300T

Y26-500T

Y26-600T

Y26-800T

Y26-1000T

Y26-1200T

备注

Nominal pressure

KN

2000

3000

5000

6000

8000

10000

12000

Max. working pressure of hydraulic system

Mpa

25

25

25

25

25

25

25

Max. stroke of movable beam

mm

160

160

200

200

200

200

200

Max. distance from table to movable beam

mm

550

600

600

700

700

800

800

Rapid descent speed of main cylinder

mm/s

220

220

210

210

210

240

200

Main cylinder pressurized descending speed

mm/s

7-20

4.5-13

8-13

4-16

3-8

5-11

4-10

Rapid return speed of main cylinder

mm/s

100-170

80-138

100-170

95-150

80-135

80-163

75-155

Return force of main cylinder

KN

100

130

160

200

200

300

320

Nominal pressure of upper and lower back pressure cylinders

KN

500

800

1000

1000

1200

2000

4000

Maximum working pressure of hydraulic system of upper and lower back pressure cylinder

Mpa

25

25

25

25

25

25

25

Stroke of upper and lower back pressure cylinders

mm

50

80

100

100

100

100

100

Effective area of working chamber

Around

mm

500

550

660

700

800

700

1160

立柱内侧

Before and after

mm

600

700

700

700

950

1000

1250

边缘

Oil pump flow rate

L/min

58*2

58*2

90*2

90*2

90*2

155*2

153.6*2

Motor power

KW

11*2

11*2

15*2

15*2

15*2

30*2

30*2

Contour size (left and right*front and back*height)

mm

1300*1900*3200

1490*2070*2715

1520*2300*3250

1690*2950*3350

1760*3250*3550

1960*3300*3820

2450*3800*4200

kg

6500

7000

11500

14500

17500

28000

40000

Weight of the whole machine (approx.)
Engaging in Hydraulic Press ---Since 1996---
Official account