YK32 series fully computerized four-column hydraulic press
---
I. Overview: This series of hydraulic press is widely used for pressing and forming or shallow stretching in many industries such as hardware, clocks and watches, electrical appliances, glasses, jewelry, handicrafts, powder metallurgy, etc.; especially, it has very excellent performance in the fields of cell phone casing, tablet PC, auto parts and accessories, LED lights, etc. This series is based on YCK series with the latest technology and concept, combining HMI, PLC and proportional technology with high cost performance. Second, features: 1, using human-machine interface, PLC control, easy parameter setting, up to 200 sets of mold parameters storage function and the backup function of external storage media; fast speed, high efficiency, low energy consumption, sensitive and reliable work. 2, the application of proportional technology. With multi-segment pressure or multi-segment speed, can meet the requirements of different processes on the speed, pressure changes and smooth action. 3, the main hydraulic components and electrical components are imported from Taiwan, Japan, the United States, Italy, durable, to ensure stable operation of the machine. 4, configuration of rotary encoder or scale control, improve product accuracy. 5, piston rod and column surface high endangered, hard chrome plating, good wear resistance. Main technical parameters: can be specially customized
---
I. Overview:
This series of hydraulic presses are widely used for pressing and forming or shallow stretching in many industries such as hardware, watches and clocks, electrical appliances, glasses, jewelry, handicrafts, powder metallurgy, etc.; especially, they have very excellent performance in the fields of cell phone casing, tablet PC, auto parts and accessories, LED lights, etc. This series is based on YCK series with the latest technology and concept, combining human-machine interface, PLC and proportional technology with high cost performance.
II. Features:
1, the use of human-machine interface, PLC control, easy parameter setting, up to 200 sets of mold parameters storage function and backup function of external storage media; fast speed, high efficiency, low energy consumption, sensitive and reliable work.
2、The application of proportional technology. With multi-stage pressure or multi-stage speed, it can meet the requirements of different processes for speed and pressure changes and smooth action.
3、The main hydraulic components and electrical components are imported from Taiwan, Japan, the United States, Italy, durable, to ensure stable operation of the machine.
4、Configuration of rotary encoder or scale control to improve product accuracy.
5、The surface of piston rod and column is high endangered and hard chromium plated, with good wear resistance.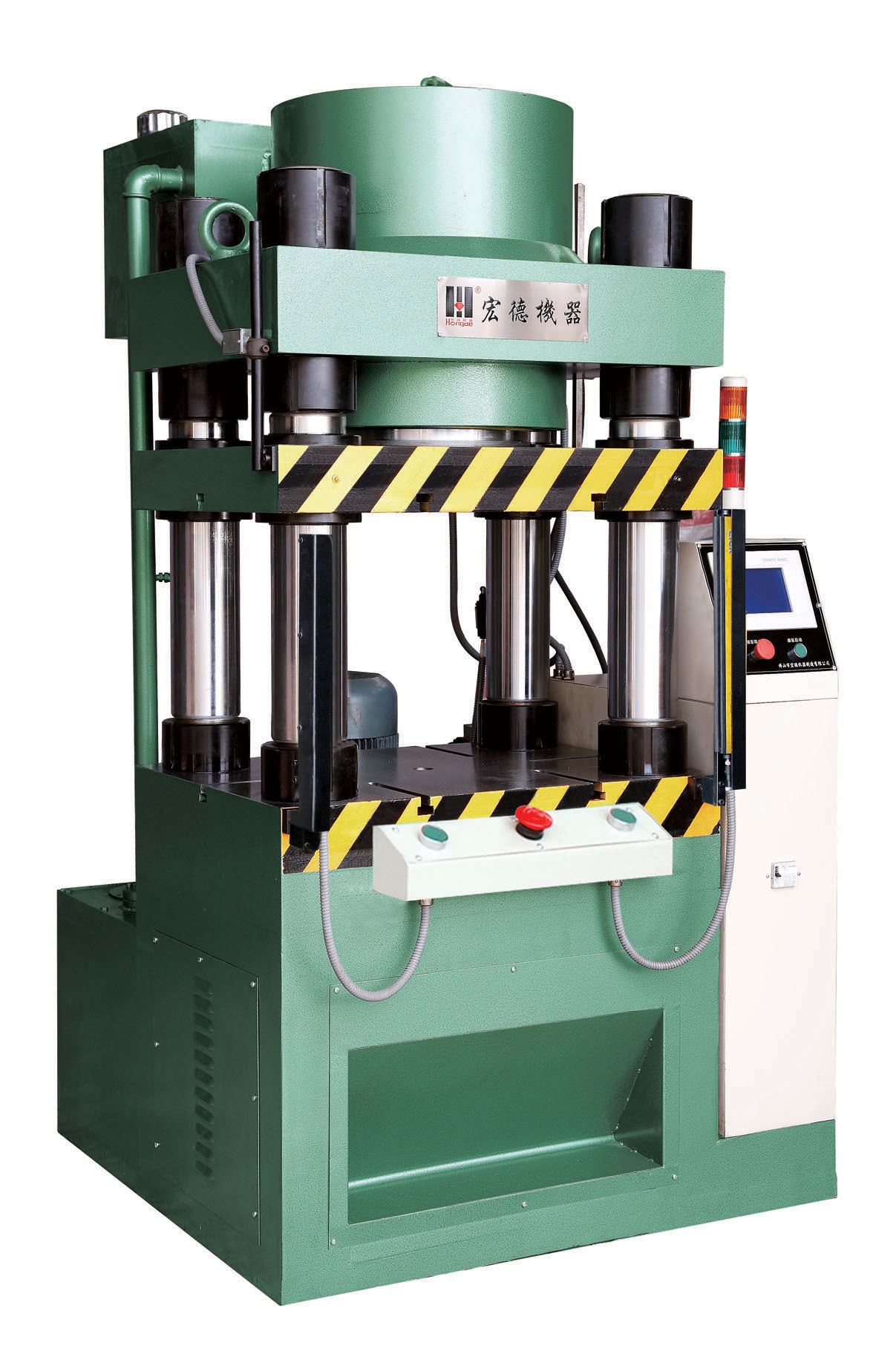 III. Main technical parameters:
Can be specially customized
Engaging in Hydraulic Press ---Since 1996---
Official account