YA32 series computerized hot press forming hydraulic press, hot forging machine
---
I. Overview: This series of hydraulic press is a new type of computerized hot press forming hydraulic press based on YCK series with the latest technology and concept, combining human-machine interface, PLC and temperature control module. Features: 1、Adopt human-machine interface and PLC control, convenient parameter setting, storage function of up to 200 sets of mold parameters and backup function of external storage media; fast speed, high efficiency, low energy consumption, sensitive and reliable work. 2、Adopt PID control, high precision temperature control. 3、Adopt imported hydraulic components and electrical components, durable, ensure stable machine operation. 4、Configure photoelectric protection device and over-travel protection function, to achieve man-machine safety production. 3、Main technical parameters: can be specially customized
---
I. Overview:
This series of hydraulic press is a new type of computerized hot press forming hydraulic press based on YCK series with the latest technology and concept, combining human-machine interface, PLC and temperature control module.

II. Features:
1、Adopting human-machine interface and PLC control, convenient parameter setting, storage function of up to 200 sets of mold parameters and backup function of external storage medium; fast speed, high efficiency, low energy consumption, sensitive and reliable work.
2、Adopt PID control, high precision of temperature control.
3、Adopt imported hydraulic components and electrical components, durable, to ensure stable operation of the machine.
4、Configuration of photoelectric protection device and over-travel protection function, to achieve man-machine safety production.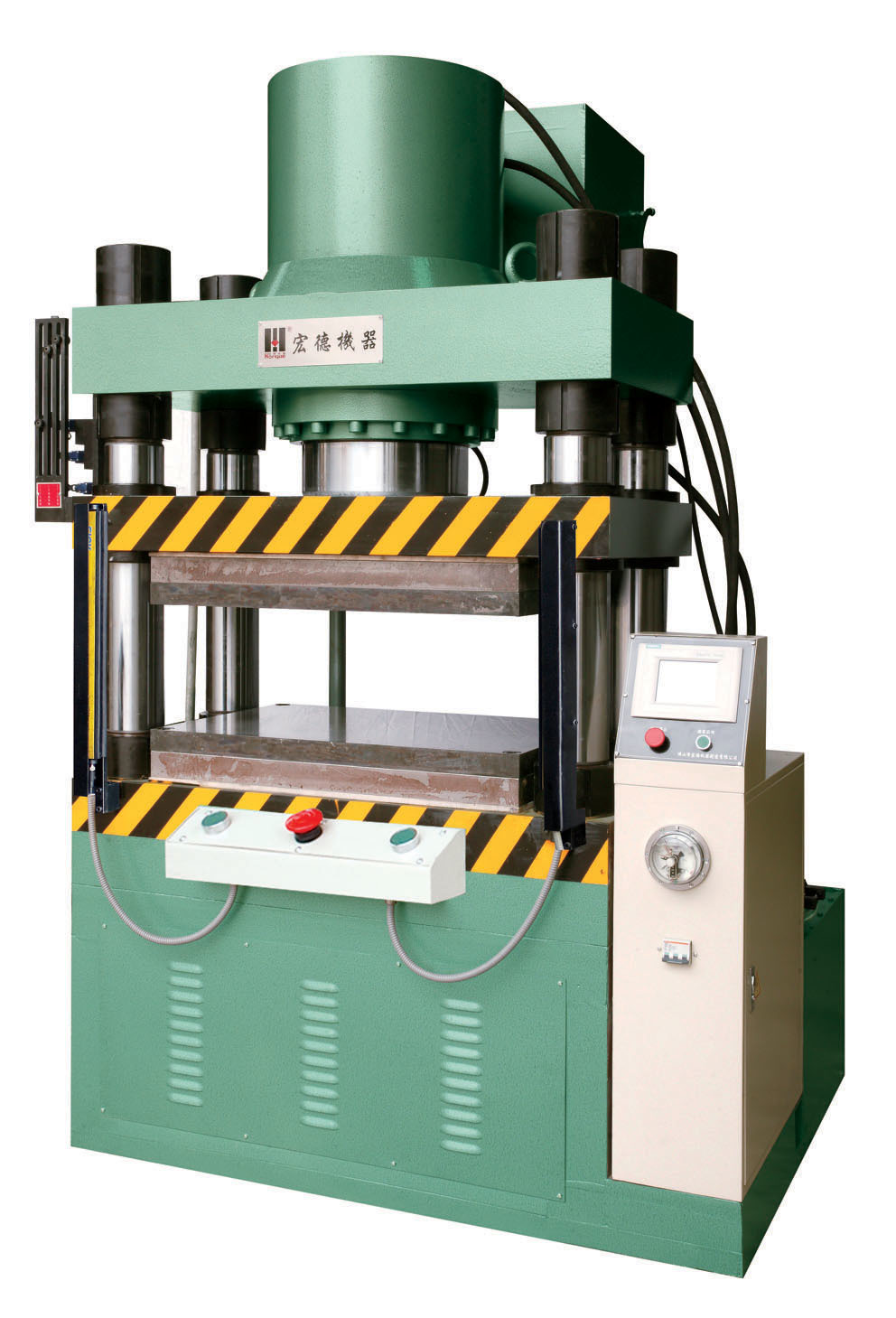 III. Main technical parameters:
Can be specially customized
Engaging in Hydraulic Press ---Since 1996---
Official account